Love

God

. Love

Others

. Make

Disciples

.
Go and teach to all nations
Evangelism is telling people about God's grace; discipleship is helping them to walk in it!
Evangelism is our call to share our faith with our neighbors, friends, family, be it as small as a one-on-one talk with a co-worker or as large as in crusades or revivals. Agape Baptist Church has always emphasized evangelism through pastors' sermons, methods to use to reach people for Christ.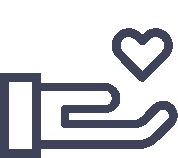 "Whoever is generous to the poor lends to the lord, and he will repay him for his deed."